Andrew Simcock is appointed as Financial Director
22 June 2023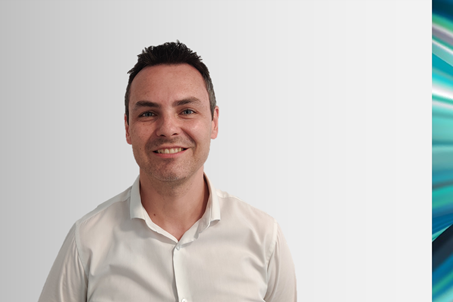 Andrew Simcock joins Wave as its inaugural full-time Finance Director. As the business grows and inevitably becomes more complex it is time to increase our investment in the on-going financial management of the business. 
Commenting on the hire, Managing Director James Seed said, "Along with Gareth (our newly appointed Commercial Director), Andrew will support the business in its next phase of development to ensure client excellence and delivery remains at the forefront of the business, offering our clients value for money, whilst still being able to pivot and innovate our offering to the pharma industry". 
Andrew joins with extensive experience of creating teams and delivering financial excellence in multiple industries during his career. He has been a Member of the Chartered Institute of Management Accountants for over a decade and is passionate about innovation and leadership, which he sees as key in both driving performance and developing people. 
"I'm delighted to join Wave as its Finance Director at such an exciting stage of its journey of strategic partnership in medical communications," said Andrew. "I was impressed by the passion and drive of the Wave team to produce quality work and put our clients, and ultimately patients, at the heart of what we do." 
Seed continued, "I really am delighted to welcome Andrew to the Wave team. It's taken us a while to find an FD with the right blend of technical skill and the personality to really make a difference here at Wave and we are convinced it was worth the wait." 
Clinically compelling programmes are what matter to us. They need to be founded on a solid, compelling scientific platform, reflective of the beliefs of clinicians and sympathetic to the challenges they face in optimising patient care. For more information about Wave visit our homepage or follow us on LinkedIn.  
Wave is a global healthcare communications agency. We combine scientific, medical and brand expertise to deliver clinically focussed programmes which are trusted by HCPs and drive better patient outcomes. To find out more about us, click here.
If Wave sounds like a place you'd love to work, click here to view our current vacancies.