Account Director
17 August 2021
An Account Director at Wave is the operational and strategic lead on accounts, provides leadership to the team and supports the growth of the company.
This is a senior client services position that combines expertise in med comms strategy, multichannel programme delivery, account development and team management.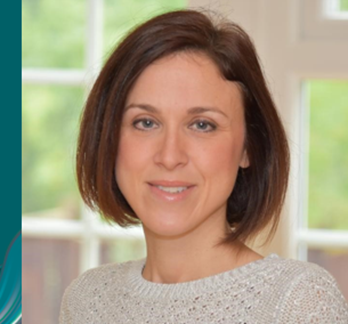 We asked Natalie, one of our Account Directors, to tell us more about her role.
Tell us about yourself
North-west London born and bred, I always loved school and learning. I completed a BSc in Genetics and an MSc in Human Molecular Genetics, and fell into a successful career in medical publishing. I have a lovely husband, two teenage daughters, and a shoe obsession!
What route did you take to become an Account Director?
After 18 years in medical publishing, I was Managing Editor across a portfolio of primary care multimedia brands. I had launched an award-winning app, launched a nurse-focused brand, redesigned journal and web content and developed dozens of national working party guidelines – and it was time for a change. I joined Wave in September 2018 as a Senior Account Manager, spending 6 months learning the way Wave works as a company and with their clients, before becoming an Account Director.
Talk me through your typical day
After an early coffee, my days are filled with client and faculty calls; working with the wider team to ensure efficient delivery of projects; line management and mentoring; reviewing account finances and forward planning; and coming up with programme ideas to grow business.
What part of your role do you love most at Wave?
Watching team members grow in confidence and ability as they progress their careers is extremely rewarding, as is building new valuable stakeholder relationships.
Also, there's nothing better for the team than the smooth running of a multi-faceted, complicated event that has been 6 months in the planning. And when it's topped off by fantastic faculty, delegate and client feedback, you know it's all been worthwhile.
What has been your proudest moment in the last 12 months?
Successfully leading on the largest standalone virtual event that Wave has ever delivered, and being shortlisted for two PM Society digital awards for this project.
How have you kept motivated during the many months of remote working?
I haven't found it an issue to keep motivated. I work with like-minded, enthusiastic people who all want to do the best job they can. The incredible work ethic across the team is motivation enough!
What are you most looking forward to in the next 12 months?
I am most looking forward to developing new programmes for clients and taking forward our learnings in the digital space.
What would you say to someone thinking about starting a career in medical communications?
Give it a go! There are so many career options within med comms which utilise many different skills that there is bound to be something that suits you.
Wave is a global healthcare communications agency. We combine scientific, medical and brand expertise to deliver clinically focussed programmes which are trusted by HCPs and drive better patient outcomes. To find out more about us, click here.
 If Wave sounds like a place you'd love to work, click here to view our current vacancies.