Senior Account Manager
3 June 2021
A Senior Account Manager contributes to the strategic planning and growth of the account as well as ensuring quality delivery of all activities to meet client objectives.
It's a big role, requiring a high level of understanding of medical communications, excellent account management and flawless project management.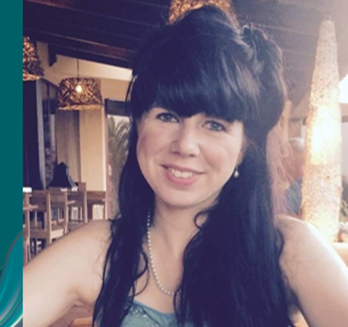 We asked Lorna, one of our Senior Account Managers, to tell us more about her role.
Tell us about yourself
I am a Somerset girl at heart – and moved to Nottingham in my late teens where I spent some of the best years of my life! I am now settled in Surrey with my husband and two cats. Outside of work, I am a proud auntie, as well as a huge fan of stand-up comedy, live music, gin, 1960's fashion and cycling!
What route did you take to become a Senior Account Manager?
Following completion of my PhD in chemistry, I started my career as an Associate Medical Writer, before migrating over to the client side. I joined Wave in 2016 and I was attracted to the account management team structure due to the greater emphasis which is placed on medical education strategy and programme design/development, as opposed to a more traditional account-based role. Fast-forward nearly five years later, and here I am!
What does your typical day look like?
There is no typical day in this job! My daily activities range from leading client calls to speaking with international Key Opinion Leaders (KOLs) from across the globe, to preparing proposals and devising new business ideas/projects, as well as leading a fantastic team of true superstars!
What part of your role do you love most at Wave?
I love working with my team and supporting them to grow in confidence and develop in their roles. I also love coming up with new ideas for projects which are aligned to the broader medical education strategy and discussing these ideas with clients and KOLs.
What has been your proudest moment in the last 12 months?
Watching one of our client programmes grow and go from strength to strength, extending reach across the globe and positively impacting on clinicians' beliefs and behaviours and ultimately patient outcomes. As a team you feel like you can make a real difference.
How have you kept motivated during the many months of remote working?
My fantastic clients and fellow Wave team members have kept me motivated – I always strive to do my best and support the team to deliver the best work we possibly can. That for me is a definite source of motivation and I am always up for a challenge.
What are you most looking forward to in the next 12 months?
Continuing to learn and develop and further my career at Wave alongside my supportive colleagues and fantastic team. I am extremely thankful for all the opportunities Wave has given me to grow, develop and maximise my potential and I look forward to where this next year takes us all!
What would you say to someone thinking about starting a career in medical communications?
I say go for it! If you want an exciting and varied career where no two days are the same, and where you can apply your scientific background for the benefit of clinicians and patients, it really is a fantastic career choice.
Wave is a global healthcare communications agency. We combine scientific, medical and brand expertise to deliver clinically focussed programmes which are trusted by HCPs and drive better patient outcomes. To find out more about us, click here. 
If Wave sounds like a place you'd love to work, click here to view our current vacancies.