Senior Medical Writer
6 October 2021
A Senior Medical Writer provides advanced content support across a range of channels in healthcare communications. They also support with the development of junior writers. 
The role requires a high level understanding of therapy areas and scientific strategy across multiple accounts, as well as excellent communication skills and the ability to understand and tailor content to different audiences.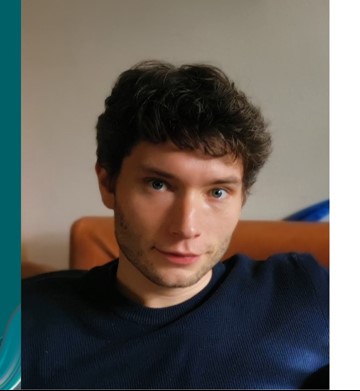 We asked Gabriel, our Senior Medical Writer, to tell us more about his role.
Tell us about yourself
After growing up in the dales and valleys of the North York Moors, I made a gradual transition to the South; I spent four excellent years studying in Sheffield (so as not to shock the system) before settling in North-West London. Here, my wife and I are blessed to be figuring out family life with our two little girls. 
What route did you take to become a Senior Medical Writer?
Once I had completed my Master's degree in Molecular Biology at the University of Sheffield, I briefly worked as a freelance editor and proof-reader before joining Wave as they kick-started the development of their writing and editorial teams – and the rest is history. 
What does your typical day look like?
Whenever I'm asked this, I wonder whether such a thing exists… I lead content development across several client accounts in different therapy areas, while also having line management responsibilities, inputting into new business proposals and working across teams on Wave's internal training programmes and processes. 
Whether I'm project planning with my account teams, writing copy, briefing freelancers, reviewing work for other team members, meeting with our clients, collaborating with national and international KOLs, or preparing for our next 'Editorial Huddle' – there's never a dull moment. 
What part of your role do you love most at Wave? 
I feel privileged to work with some really great people, not only those at Wave but also our clients and the healthcare professionals we collaborate with. I love the variety of the work we do, continuous learning and problem solving, and being involved in delivering high quality medical education programmes that meet the needs of the clinical community and, ultimately, help patients live better lives. 
What has been your proudest moment in the last 12 months?
Seeing Wave go from strength to strength; particularly the development of the writing team, with team members moving up their career ladders and new colleagues coming on board. 
How have you kept motivated during the many months of remote working? 
During the first few lockdowns, I took up running with a degree of seriousness I'd never before experienced. This helped me get out and about, and stay active as the world ground to a halt. 
What are you most looking forward to in the next 12 months? 
Being part of the next chapter in the history of Wave; the focus on personal and career development here is really exciting. 
What would you say to someone thinking about starting a career in medical communications? 
If you like the idea of a fast-paced, varied role, where you'll be constantly learning new things and building on your scientific training – do it! 
Wave is a global healthcare communications agency. We combine scientific, medical and brand expertise to deliver clinically focussed programmes which are trusted by HCPs and drive better patient outcomes. To find out more about us, click here.
If Wave sounds like a place you'd love to work, click here to view our current vacancies.