Associate Medical Writer
1 July 2021
An Associate Medical Writer at Wave develops accurate and engaging scientific content for a range of audiences and channels. The position involves a combination of research, fact-checking, writing and reviewing as well as liaison with clients and healthcare professionals.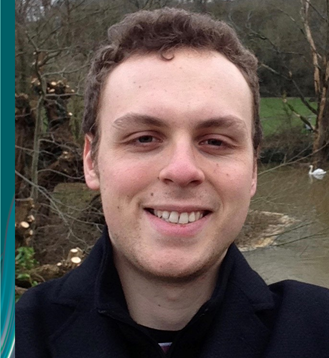 We asked Henry, one of our Associate Medical Writers, to tell us more about his role: 
Tell us about yourself 
I have a BSc and PhD in Life Sciences from the University of Warwick. I joined the editorial team at Wave after I completed my PhD project, and (unexpectedly) enjoyed writing my thesis. My lockdown has been spent in sunny Somerset, enjoying the long country walks whenever I get the chance. I've always had a fascination with biology, and love to draw in my spare time (mainly portraits, but I'll doodle anything). 
What route did you take to become an Associate Medical Writer?  
After attending a careers event during my PhD, I decided to move into medical communications and started applying for editorial positions. I landed a role as Editorial Assistant at Wave, and after just over a year was promoted to my current position as Associate Medical Writer. 
Talk me through your typical day 
There really isn't a typical day at Wave. After the daily team meeting, my tasks might include creating an educational slide deck for physicians, developing promotional materials for a virtual meeting or brainstorming original ideas for a symposium. I also brief and work closely with freelancers, and have plenty of opportunities to share my work on client calls. 
What part of your role do you love most at Wave?  
For me, it's the variety. I've had a hand in developing a broad range of materials, in addition to lots of exposure to the client-facing side of med comms. I also really value the encouraging culture at Wave, and feel I'm getting all the support I need to grow as a writer. 
What's your next career move at Wave? 
I plan on continuing to develop as a writer at Wave – until, eventually, becoming a senior member of the writing team. 
What has been your proudest moment in the last 12 months? 
My proudest moment was the successful delivery of a branded webinar aimed at US physicians during the early stages of lockdown. We really pulled together as a team to overcome some of the unfamiliar challenges of the virtual environment – and received high praise from the client.   
How have you kept motivated during the many months of remote working?  
For me, it's really important to have a dedicated workspace, limit distractions and build in regular breaks. It helps that my role is very varied and there's always a new challenge to take on. 
What are you most looking forward to in the next 12 months?  
Making the most of mentoring opportunities to grow as a writer, the annual Wave summer get-together, and seeing my co-workers in person again. 
What would you say to someone thinking about starting a career in medical communications?  
Go for it – it's a truly exciting and rewarding area to work in. Med comms is a very broad field with a lot of variety, so there's a good chance you'll find a role that fits. Personally, a career in med comms has enabled me to continue working in science and apply what I learned as a student, while also developing a range of other skills. 
Wave is a global healthcare communications agency. We combine scientific, medical and brand expertise to deliver clinically focussed programmes which are trusted by HCPs and drive better patient outcomes. To find out more about us, click here.
If Wave sounds like a place you'd love to work, click here to view our current vacancies.