Wave's 2021 year end round-up
16 December 2021
2021 has been a year filled with plenty of growth and success for the team at Wave.
Managing Director, James Seed, tells us:
"We knew as 2021 began that we had set ourselves the biggest challenge of our 20 years; to grow the team and the business with a level of ambition we hadn't previously seen. As we get towards the end of the year, with a huge effort from all our team, old and new, we have exceeded both. In fact, we are looking forward to moving into our new offices in January with twice the space. Roll on 2022."
So what did we achieve this year? Our team has grown significantly and many existing team members were promoted. We also launched new ways of working and introduced a personal development planning process that encourages a five-year view of our careers, whether we work in client services, medical writing or editorial.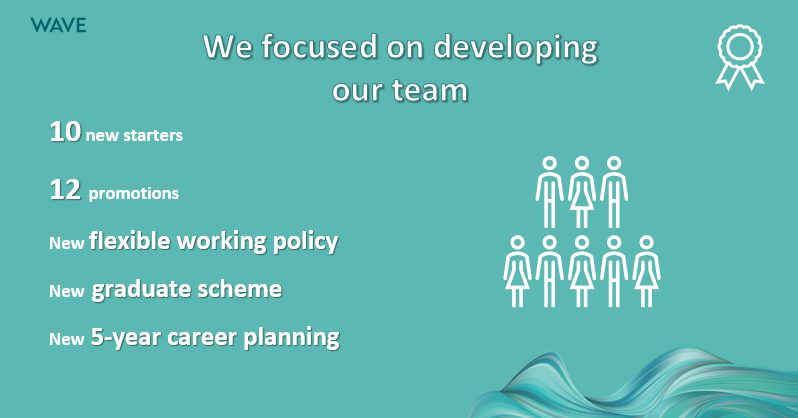 Account Manager, Deeya, tells us 
"It is really nice to be recognised for your hard work and Waves supportive culture really allows you to excel"
As a medical communications agency, we deliver events and programmes to engage and educate healthcare professionals around the world. This year we delivered an unprecedented number of virtual events, but also launched many programmes that allow audiences to engage in their own time, download material and connect with their peers.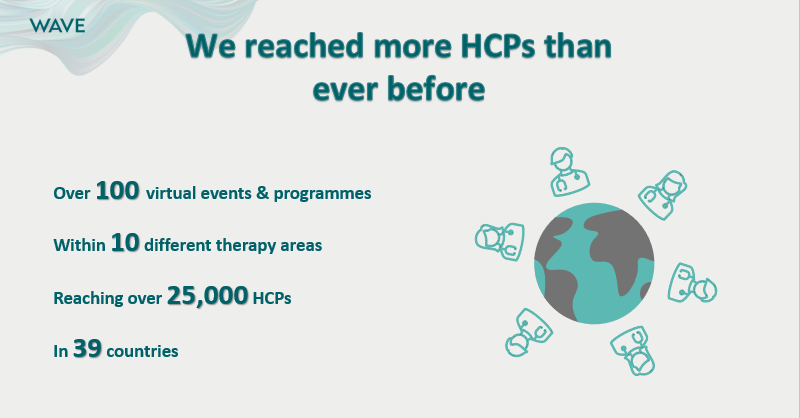 Associate Editor, Lauren, tell us
"It's very rewarding knowing that the work we produce is valued enough by HCPs that it can lead to improving patient care"
Our high-quality programmes and content won us both awards and new clients. We had great success at the PM Society Digital Awards as well as pitching for and winning business with four new client companies.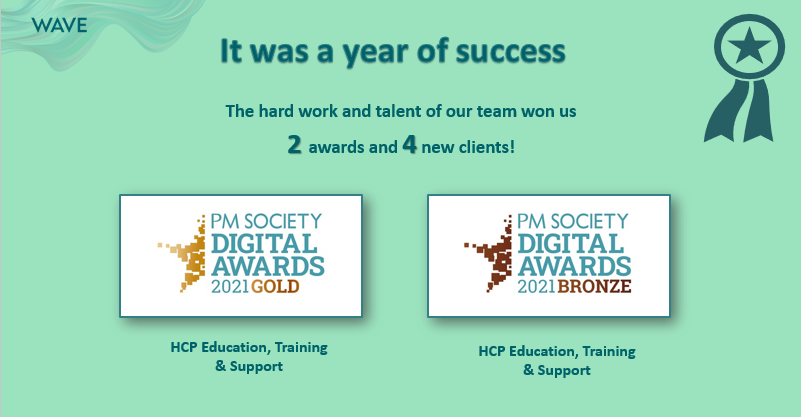 Account Director, Lorna, tells us
"Winning gold at this year's PM Society Digital Awards was an amazing highlight for 2021! It was fantastic to see all of the team's hard work pay off and deliver such an impactful and successful programme, which puts clinically relevant thinking into practice and truly influences HCPs' beliefs and behaviours, ultimately leading to improved outcomes for patients."
This year was also the year we launched a new website, new company values and our clinically relevant thinking approach.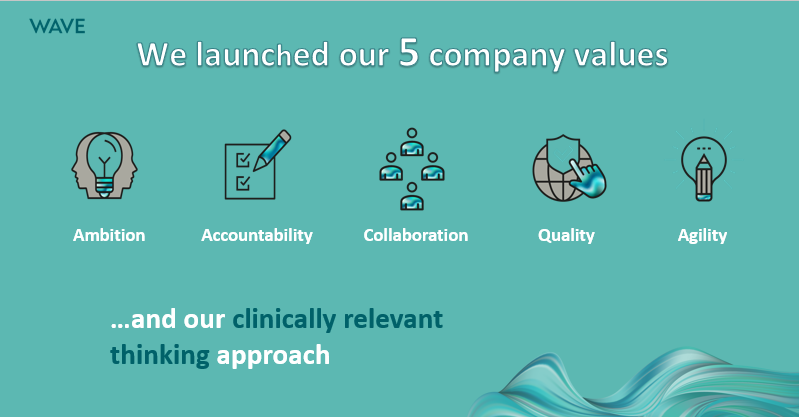 Along the way we gained a few new additions to the team (including a few new pets), enjoyed company social events, where the pandemic allowed, and of course drank lots of tea and coffee!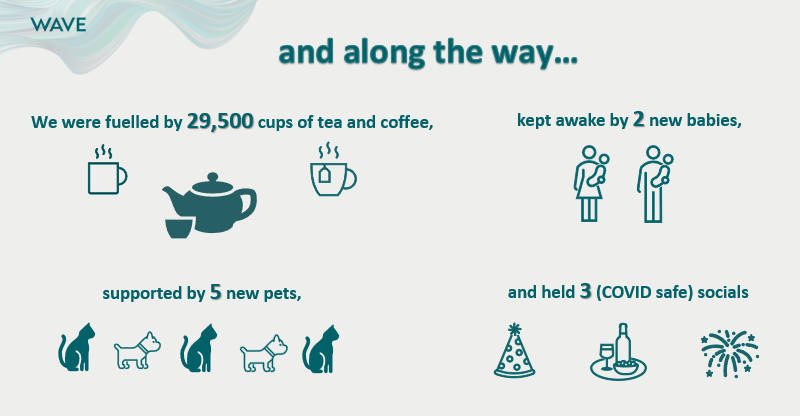 Associate Medical Writer, Hannin, tells us
"2021 has been a great year at Wave with many exciting developments. It's also been great to get to work more closely with the team in person. I'm really looking forward to what's in store for 2022!"
We look forward to continuing our growth and success in 2022! 
Wave is a global healthcare communications agency. We combine scientific, medical and brand expertise to deliver clinically focussed programmes which are trusted by HCPs and drive better patient outcomes. To find out more about us, click here. 
If Wave sounds like a place you'd love to work, click here to view our current vacancies.