Top tips for medical writing
12 October 2022
Medical writing is an integral part of delivering effective and engaging medical communication to target audiences. It is key in translating our clients' visions and objectives into multichannel activities that support behavioural changes.
To share our expertise, we have a put together some top tips for creating educational videos, slides, emails and webpages.
Videos
Videos are a great way to convey educational information on therapy areas and drugs. Different formats allow you to pick a style that best presents your content to your audience; be that a talking head, roundtable discussion, interview or a documentary.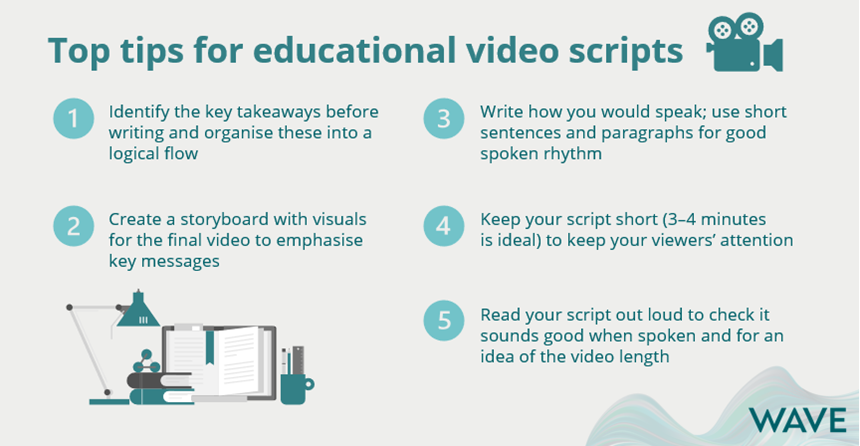 Webpages
Webpages are an important resource for disseminating information to our target audiences. Engaging webpages need to consider not only the key messages to be conveyed, but also how the user will navigate and view the content.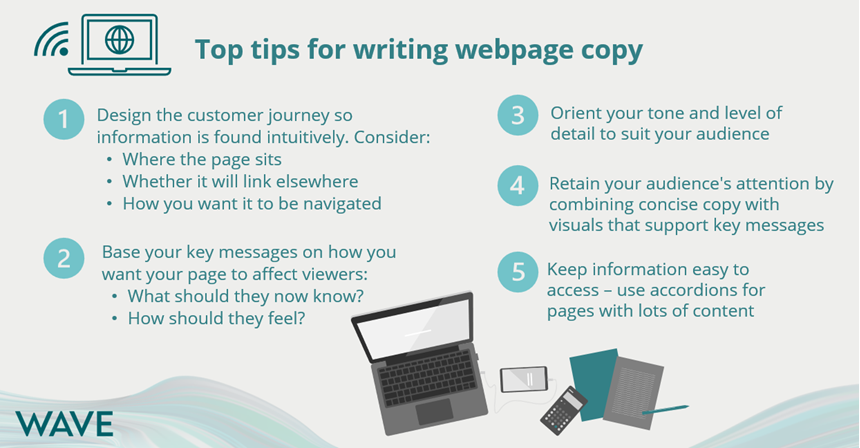 Emails
Emails are great for keeping healthcare professionals updated about events and resources. People receive so many emails nowadays that they do not always read them fully. To ensure your message gets delivered, create emails that allow the reader to digest the key information quickly and easily.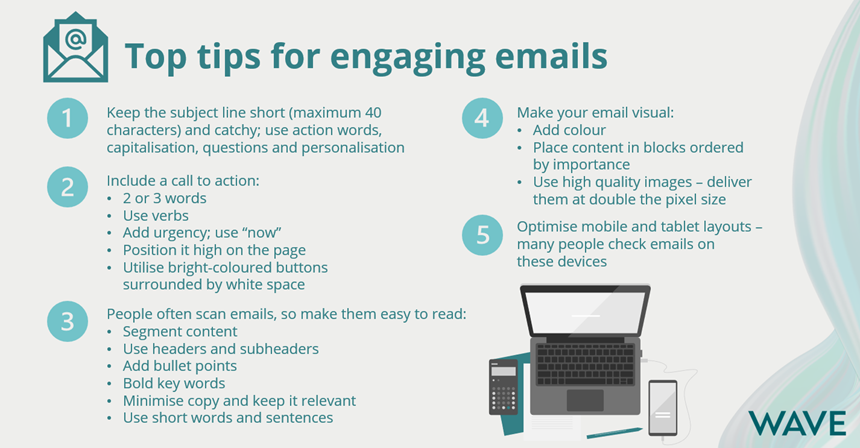 Slide decks
Slide decks are one of the most frequently used resources in medical communications. It is easy to lose the audience's attention, particularly during long presentations, so it is important to present slides that are focussed, clinically relevant and that engage the audience.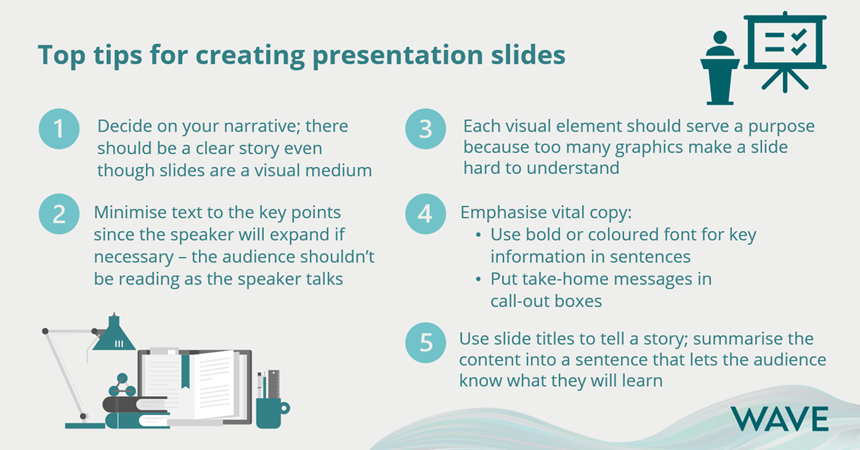 Utilise these tips to help you start writing compelling medical communication!
Wave is a global healthcare communications agency. We combine scientific, medical and brand expertise to deliver clinically focussed programmes which are trusted by HCPs and drive better patient outcomes. To find out more about us, click here.
If Wave sounds like a place you'd love to work, click here to view our current vacancies.