Gareth Tucker is appointed as Commercial Director
10 March 2023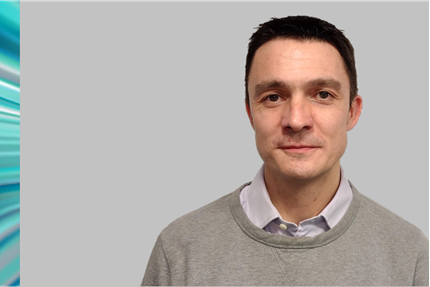 Wave Healthcare Communications is pleased to announce the appointment of Gareth Tucker as our new Commercial Director. Gareth will take a central role in the commercial development of the business, focusing on developing the skills and capabilities of the team, and growing the broader client base and offering.
Commenting on the hire, Managing Director James Seed said, "Wave's five-year plan is all about growth: our people, our client service offer and our business. Gareth brings with him a proven history of leading growth and transformation and will join our recently expanded management team to help Wave achieve its ambitious five-year goals."
Gareth was previously CEO of Obsidian Healthcare Group, having also held leadership roles with Edelman and Chameleon. He brings more than two decades of experience in medical communications, leading strategic programmes, building teams, and developing business capabilities.
"I'm hugely excited to be joining Wave and supporting the continued growth and development of this impressive and ambitious business," said Gareth. "I have been immediately impressed by the desire within Wave to continue to improve itself, its people and the work done for our clients. I look forward to supporting this continued commercial development as the company carries on growing and evolving."
Seed added, "We are delighted to welcome Gareth to the team. Wave is enjoying the most exciting period in its history and a senior leader with Gareth's credentials is a huge step forward to achieving our ambitions."
Clinically compelling programmes are what matter to us. They need to be founded on a solid, compelling scientific platform, reflective of the beliefs of clinicians and sympathetic to the challenges they face in optimising patient care. For more information about Wave visit our homepage or follow us on LinkedIn.
Wave is a global healthcare communications agency. We combine scientific, medical and brand expertise to deliver clinically focussed programmes which are trusted by HCPs and drive better patient outcomes. To find out more about us, click here.
If Wave sounds like a place you'd love to work, click here to view our current vacancies.